Written by Abed Osman on December, 8, 2014.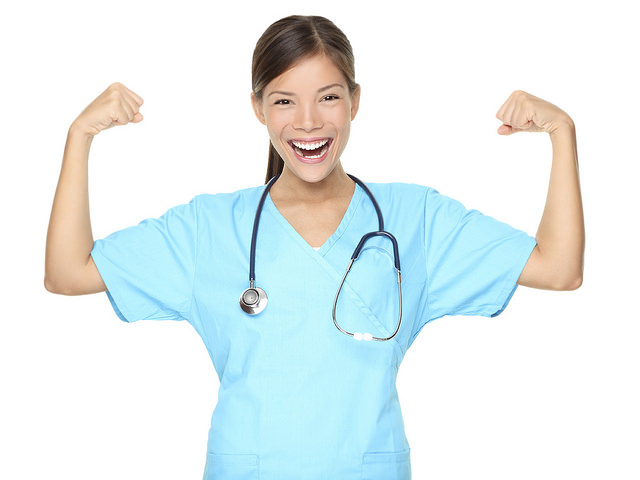 Instructors of STNA Classes in Columbus Ohio or the NATCEP Nurse Aide Training and Competency Evaluation Program please inform your STNA class students that D&S Diversified Technologies LLC at www.hdmaster.com, the company contracted with the state of Ohio to conduct the STNA state test, is the entity responsible for all STNA test scheduling, STNA test confirmation, and STNA test resulting including questions regarding STNA test applications, as well as eligibility to take the STNA state test.
Questions should be directed to D&S at 1-877-851-2355. The STNA state board exam is is a two-part examination:
Part I, the written test, consists of 79 multiple choice questions
Part II, the skills demonstration portion, is comprised of five (out of a possible twenty-five) manual skill tasks.
The state evaluator will be accompanied by two individuals, a proctor for the written portion of the test, and a patient actor for the skills demonstration portion. A common error that many instructors make is not informing their students of what to expect on the day of testing.
The following is a list of suggestions from D&S to all candidates taking the STNA State examination skills test. Each of the five scenarios associated with the five assigned tasks will be read to the candidate immediately before each task is performed.
First, check the hdmaster web site for any possible changes in the skills prior to taking the skill test. Next, listen carefully to all instructions given by the test observer. A candidate may request to have any of the five skill task scenarios repeated anytime during the skill test. Furthermore, be certain that all instructions are understood before beginning the skill test. Questions may not be asked by the candidate once the skill test begins. Remember that each step must actually be performed to get credit for that step-there is no pretending. Next, expect to spend no more than four hours at the test site on testing day. Alia Healthcare Services is a regionally approved state test site for the state of Ohio (Test Site #1861). A maximum time period of thirty-five (35) minutes is allotted to complete the five (5) skill tasks. All five (5) tasks must be correctly performed to pass the skill test. The test evaluator will inform the candidate when 20 minutes have elapsed. Lastly, if a candidate believes that he/she has made a mistake while performing a task, he/she should express this to the evaluator and then repeat the task or the step on the task that was performed incorrectly. Any step(s) believed to be incorrectly performed by a candidate may be repeated at any time during the allotted 35 minutes or until the candidate informs the test observer that he/she is finished with the skill test. Once the skill test has begun, the test observer may not answer any questions. The purpose of the skill test is to evaluate a candidate's nurse aide skills. A complete list of skill tasks is printed in the little red handbook printed by D&S. Hand Washing will be one of the skill tasks candidates will need to perform. Four (4) other additional skill tasks will be randomly selected from the list. The steps that are listed for each skill task are the steps required for a candidate to adequately perform. Candidates will be scored on each of the steps of each skill task. A score of 80% is required on each task without missing any key steps (the bolded steps) to pass the skill portion of the test. If a single skill task is failed another skill test with five tasks, at least one of which will be the one that was failed, must be scheduled and taken. Alia Healthcare Services has created a skills DVD for STNA classes in Columbus Ohio to further assist STNA students to pass the skills portion of their STNA state test. This was a monumental production taken on by Alia Healthcare in an ongoing effort to assist increase its student pass rates in Columbus Ohio. A production company was hired and filming began in 2011 with the editing process painstakingly taking much longer than was expected. In 2012, after the DVD project was completed, copy write permissions were obtained and the work was released by Alia Healthcare in its entirety. The DVD was met with an overwhelmingly positive response from STNA students and STNA instructors alike. For a copy of the skills DVD, go to www.AliaHealthCare.com