Written by Abed Osman on May, 2, 2015.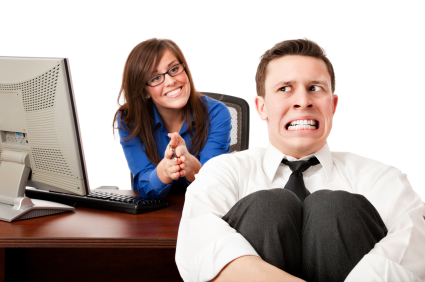 When you find out you passed your STNA exams, you deserve to celebrate. Your hard work paid off, and now you're eligible to apply for jobs and begin your career in healthcare.
However, your hard work isn't over quite yet. You have one more round of studying as you make preparations for your upcoming j ob interviews. You want to make a good impression on your potential future employer and land the job you want. Follow the steps belo w to give yourself confidence when you interview for your first STNA job.
1. Anticipate the questions.
A job interview is like a written test: it has lots of questions you need to know the answers to, but you don't know what those quest ions will be. Be ready for anything by brainstorming interview questions that fit the following categories:
General questions ("Why do you want to work here?")
Situational questions ("How do you handle stress from deadlines?")
Personality questions ("What is your biggest weakness?")
Work history questions ("Why are your leaving your current position?")
Career plan questions ("Where do you see yourself in five years?")
Although questions from each category focus on different traits, you can use them all for the same purpose: to showcase what quali fies you for the position and sets you apart.
2. Tell your story.
Instead of preparing scripted responses to the questions you expect to hear, think of stories that demonstrate your best qualities. T elling stories matters during interviews because resumes for many new STNAs look similar. They almost always have an STNA training pr ogram and previous job experience, which often occurred outside of healthcare.
To set yourself apart, you need to share unique details about yourself. Tell the interviewers what your resume doesn't< /em> say so they know why they should hire you.
As you choose stories to tell, focus on the traits the employer wants in an ideal candidate. Practice using these stories as answers to many questions. Don't choose one "greatest weakness" story and one "why I became an STNA" story.
3. Practice your responses.
Before you took your state skills test, you practiced each skill under conditions as close to real as possible. Use that same tactic when you prepare for your interview. Do more than write out your answers or practice them in front of the mirror. Ask an acquaintance to giv e you a mock interview and evaluate your responses and demeanor.
When you select a person for this mock interview, don't choose a close family member or friend. You want someone who will ask to ugh questions, expect confident answers, and give you helpful, unbiased feedback. If possible, ask someone who works in healthcare or a hiring position to conduct this interview.
4. Prepare your own questions.
Towards the end of an interview, most employers give you an opportunity to ask them questions. Don't say you don't have any; as king questions shows that you care about this job and did your research.
Go beyond questions about pay and hours. Use this time to self-assess whether this job fits your skills and desires. Ask about the work atmosphere, the expectations for a new employee, or growth opportunities.
Make sure you ask about what happens after the interview. You need to know if there are subsequent interviews and when they'll co ntact you to extend a job offer. When you know this information, you can follow up at the appropriate time.
5. Think positive.
Most importantly, use these steps to reduce your nerves before a job interview. As you prepare to describe why you're a qualified ST NA, you'll remember what you've accomplished so far. You took the initiative to become an STNA and apply for jobs. Now that you've landed an interview, you're one step closer to using your new skills professionally.