Train The Trainer Classes in Columbus Ohio
The Train-The-Trainer Program will prepare qualified nurses to teach and coordinate Nurse Aide Training in Ohio. The program is approved through the Ohio Department of Health and it meets all standards defined by the Ohio Administrative Code.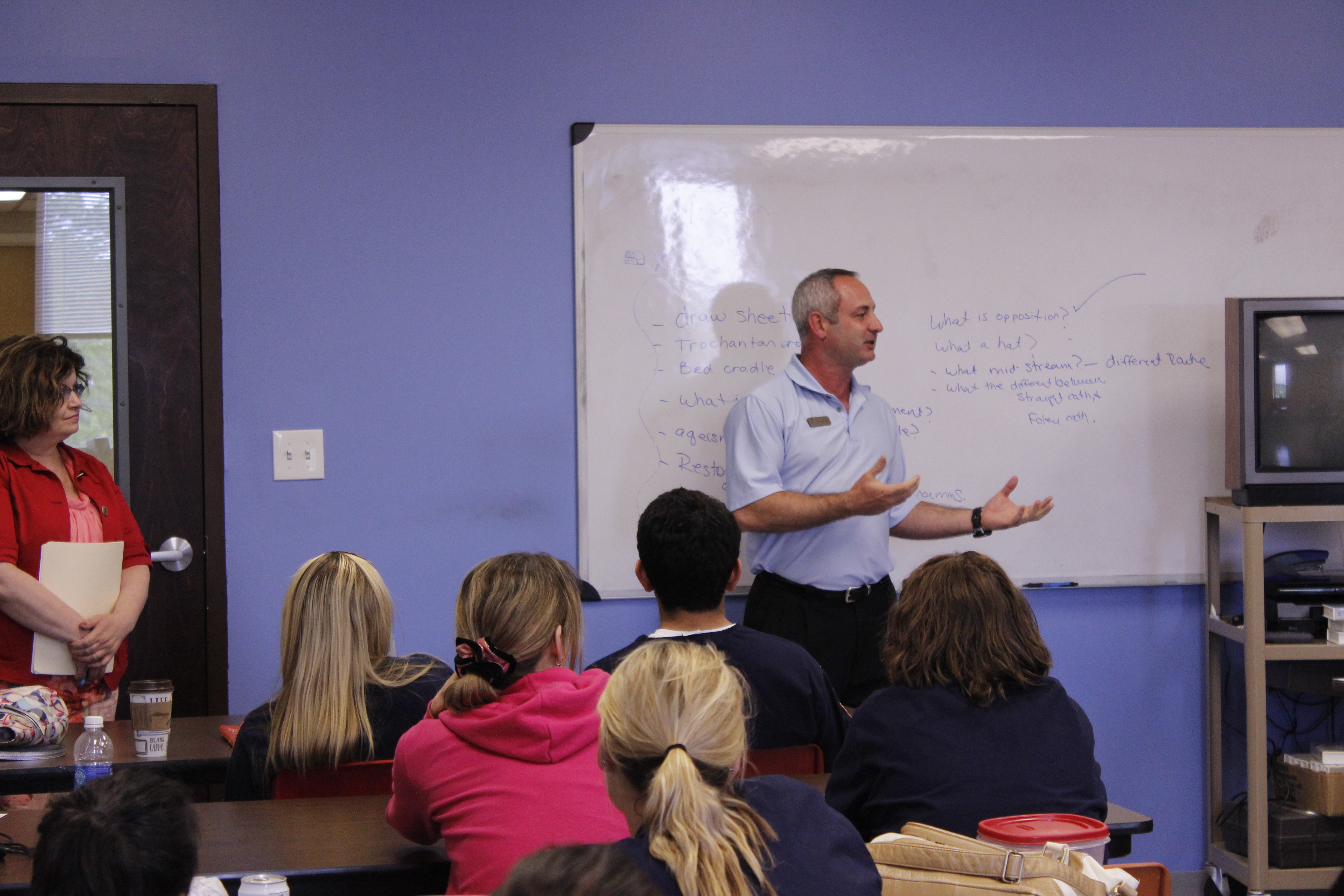 Objectives of the Train-The-Trainer Class
Discuss long-term care topics specific to the Train-the-Trainer (TTT) and Nursing Assistant programs
Discuss all requirements for the Ohio Training and Competency Evaluation Program (TCEP)
Discuss responsibilities of trainers of long-term care aides identified by ODH
Demonstrate classroom and clinical teaching strategies
To Enroll in the TTT Program
Complete the Train-The-Trainer TTT application
Complete the Licensure Verification Form
Attach the required work history verification information on employer letterhead
Include a copy of your resume or curriculum vitae (CV)
For the modified version of the course, submit a copy of your current Train-The-Trainer TTT Certificate
Once completed, mail the application along with all supporting documents to Alia Healthcare Services at 2800 Corporate Exchange, Suite 410 Columbus, OH 43231 or E-Mail to [email protected] or Fax to the Attention of Sue Corbett, TTT Program Coordinator at (614) 847-3616
Train-The-Trainer Class Information
Alia Health Career Services is now offering an Ohio Department of Health (ODH) approved Train-The-Trainer Program (TTTP). The program follows the guidelines of the Ohio Department of Health Standards for the Nurse Aide Training and Competency Evaluation Program (NATCEP). The course is available to both RNs and LPNs who have a minimum of two years' experience in caring for the elderly or chronically ill of any age.
The TTT Classes will be held at Alia Health Career Services located at 2800 Corporate Exchange, Suite 410 Columbus, OH 43231. The cost for the class is $600.00, this includes all materials needed. SPACE IS LIMITED. Please see the schedule for current dates and times. A flexible schedule is available on an as-needed basis for groups of five or more. Contact us at (614) 847-3617 for more information. Alia Healthcare offers the availability of a break room with microwave and refrigerator-freezer for the convenience of those who choose to bring a lunch. A variety of snacks and beverages are available for purchase.
Class Refund and Cancellation Policy
Cancellations must be made in writing at least 48 clock hours prior to the start of class to receive a partial refund. NO REFUNDS WILL BE ISSUED THEREAFTER!